Portfolios
Click on the Portfolio of your choice to view a selection of projects which have been completed throughout southeastern Connecticut by the team of Landscape Design, Organic Lawn Care, Tree Care, and Stonework Professionals at Sprig & Twigs.
Landscapes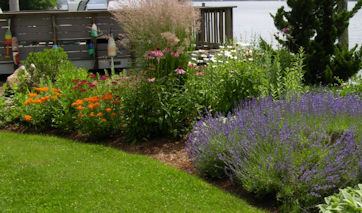 The Sprigs & Twigs Landscape Design & Installation team will create the garden of your dreams whether it be in full sun, full shade or in between. Our national award-winning team emphasizes use of native plants and naturalistic design principles. This portfolio contains some of our recent projects.
Stonework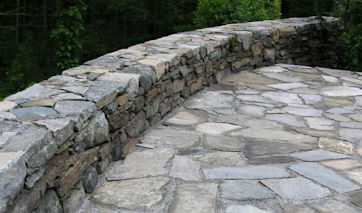 Custom native Connecticut fieldstone walks, patios, walls and stairs are our specialty. This portfolio highlights some of our projects.
Carpentry Services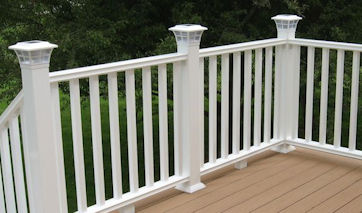 Our Master Carpenter leads our team in design and construction of custom decks, stairs, porches and additions. This portfolio shows a number of our most recent creations.
Rainwater Management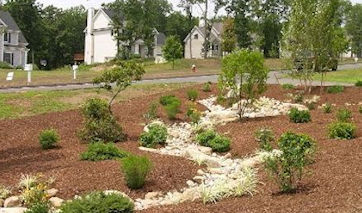 Rainwater management can be a critical part of an existing landscape or new landscape installation. We handle water flow with a unique combination of aesthetics and functionality as is illustrated in this portfolio.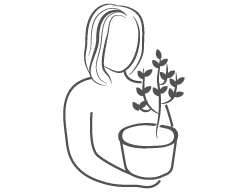 Our Team
Meet the members of our staff for our landscape, lawn care, tree care, and stonework services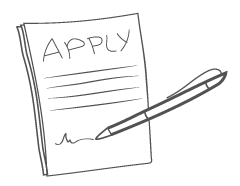 Employment
View open positions and apply for a position with Sprigs & Twigs to join our team of professionals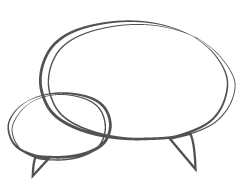 Testimonials
Read some of our testimonials from our clients regarding the level of service we provide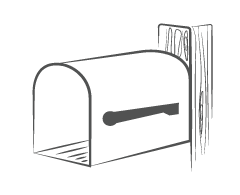 Follow Us
Discover ways to keep in touch with Sprigs & Twigs through email and social networks