Special Announcement
Sprigs & Twigs has been designated an essential business and we are open, in accordance with CT Governor Ned Lamont's Executive Order 7H, dated March 20, 2020.
Welcome to Sprigs & Twigs
Founded in 1997, Sprigs & Twigs, Inc. is an award-winning leader in the creation and care of beautiful outdoor living spaces throughout southeastern Connecticut and surrounding communities. We are stewards of our environment specializing in organic and eco-friendly land care.
New Book from Sprigs & Twigs
Sprigs & Twigs is pleased to announce our first book which includes our favorite "Ask the Landscape Professional" articles. Order one today for someone special, or yourself!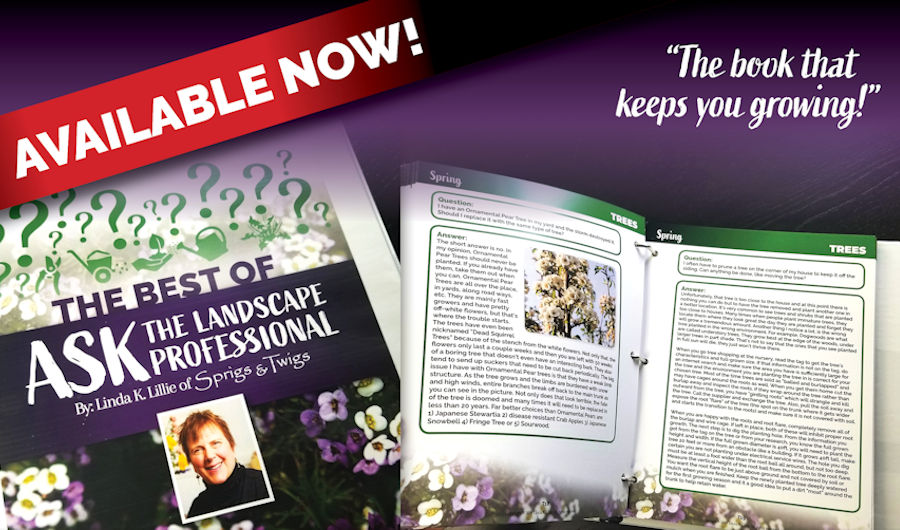 The Best of Ask The Landscape Professional
Over 200 of your gardening questions answered
Organized in an easy to use 3 ring binder
An invaluable reference guide
A real treasure to give to that special gardener on your List (or yourself)!
$39-95 + tax = $42.48 + shipping and handling. It can also be picked up at our Gales Ferry Office
For more information, download the flyer for this book.

To Order Your Copy
To order this book, you can use the PayPal Buy Now option below or contact Robin at Sprigs & Twigs by calling (860) 235-0752.
Ask The Landscape Professional
"Ask The Landscape Professional" is a weekly series by Master Gardener Linda K. Lillie, President and Senior Designer at Sprigs & Twigs. It is published weekly in The Day and other regional newspapers covering a variety of Landscape, Maintenance, Lawn Care, and Tree Care topics.
QUESTION:
I love nasturtiums, however, when I grow them from seed in May, they grow beautifully and when they flower, they get infested with big ants that leave all their excrement on the stems and it is just gross. That not only affects the blooms but the foliage as well. I hose it off but the ants come right back. I have spoken to nursery people who have never heard of this happening. What can I do? Janice
ANSWER:
Hi Janice,
This is a good news, bad news answer to your question. The good news is the ants are not harming your plants, but the bad news is the ants are there because of the aphids which are harming your plants. I'll explain. Nasturtiums have sweet nectar (sap) within the plant that attracts aphids. Aphids puncture the outside of the plant and passively feed on the sap contained in tubes called phloem within the plant. Once punctured, the sap is forced into the aphid's food canal and when ... (read more)

Read This Article All Articles Submit a Question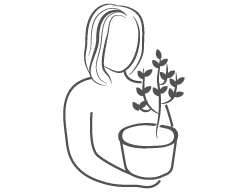 Our Team
Meet the members of our staff for our landscape, lawn care, tree care, and stonework services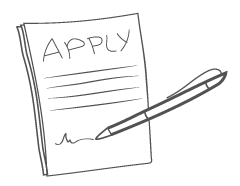 Employment
View open positions and apply for a position with Sprigs & Twigs to join our team of professionals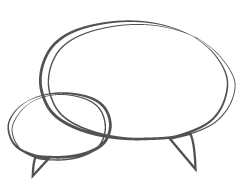 Testimonials
Read some of our testimonials from our clients regarding the level of service we provide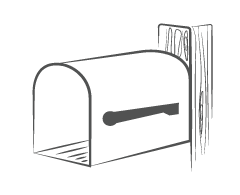 Follow Us
Discover ways to keep in touch with Sprigs & Twigs through email and social networks
"Thanks for your dedicated and consistent efforts which keep our property looking both natural and beautiful."

Fred and Karen A.
"Thank you for your work on our yard and for the wonderful team that comes to our home. We are thankful for each person and their great talent."

Ken and Taudy C.
"Very friendly and efficient crew. Open to working with us. Prompt response from Linda regarding our needs and concerns."

Barbara B.
"The design, site preparation and planting of our woodland garden were done professionally, neatly and on schedule. We are so very pleased. It looks like it would have been there naturally."

Joanne L.
"The best landscape team ever! I am 100% pleased with their steadfast, expertly organized and the beautiful results of their dedicated hard work in beautifying our property."

Bev
"This was the third season your company has been working here and the lawn has far surpassed our expectations."

John
"The work was done so quickly, professionally and clean up was great. We really love the design and look forward to seeing it grow in and change over the years."

Melanie and Rich P.
"I am so happy to have a solid relationship with the finest, well-organized landscape company anywhere!"

Susan M.