Services / Mystic CT Lawn Care
See Also: Landscaping | Tree Care | Stonework | Carpentry | Other Services
Sprigs & Twigs offers complete, customized lawn care programs throughout Mystic Connecticut. Our lawn care programs are specifically designed for the needs of each property.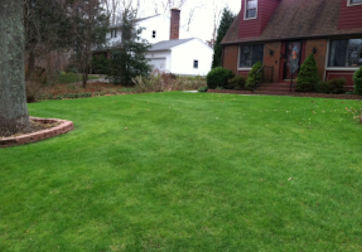 Mystic CT Organic Lawn Care
The Sprigs & Twigs Organic Lawn Care Program focuses on building a healthy soil filled with diverse living micro-organisms and is customized for your lawn. We do an annual soil test to tell us if there are any existing deficiencies in your lawn that need to be corrected. We visit your property multiple times throughout the summer to apply organic soy fertilizer and soluble kelp and humate. In the fall we aerate and over-seed. Sprigs & Twigs does not use any chemical pesticides or fertilizers.

See Our Organic Lawn Results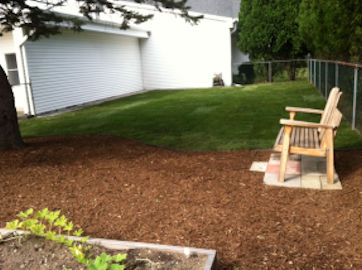 Mystic CT Lawn Installation
Sprigs & Twigs lawn care professionals know that the most important factor when installing a lawn is proper soil preparation. When immediate results are a must, we install high quality sod, a mature lawn that has been carefully cut with the grass plant and soil fully intact. Sod is a preferred alternative to growing a lawn from seed.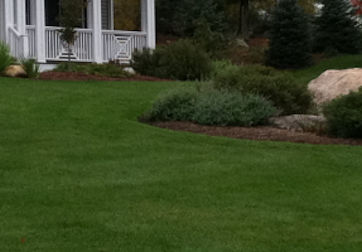 Mystic CT Lawn Mowing and Trimming
A well maintained lawn can do wonders for lifestyle and the overall ambiance for homeowners and their neighborhood. Our regular maintenance program includes mowing the lawn, blowing any clippings off of hard surfaces or garden beds and trimming around hard surfaces and garden beds. Our maintenance services are available on a weekly, every other week, or as needed basis.
Chemical Lawn Care Dangers
To learn about the dangers of chemical lawn care programs, please review our article from Family Magazine.

Read Article
Clean, Green Organic Lawn Care Program
Sprigs & Twigs, Inc. is committed to protecting your family, pets, neighborhood and the environment by offering a safe and effective, clean, green, 100% Organic Lawn Care Program. Ten members of our staff are fully accredited by the prestigious Northeast Organic Farmers Association (NOFA) - more qualified staff than any other company. Our clean, green organic lawn care program has been applied to hundreds of lawn over the years with great success. There are many "pretenders" out there offering "organic" programs as marketing hype, but we offer the only truly organic program administered by an educated and qualified staff.
Leaf Clean Up
During the spring and the fall, many of our Mystic CT customers use our leaf cleanup services to have the leaves and sticks removed from their lawns and gardens. We can either remove the leaves and debris from the property or blow them into adjacent woodlands. In the fall, we also do a final lawn mowing for the season as part of our leaf removal service.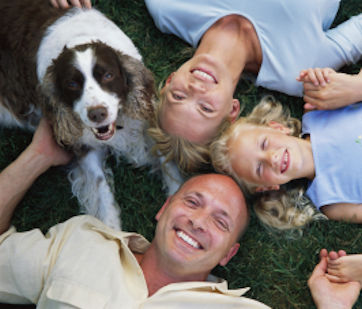 Contact Sprigs & Twigs today to discuss the lawn care needs of your Mystic CT property!